Language is the Key
Elvira Siegel
Computational Linguist / Data Science Enthusiast
About Me
I'm a master student of Computational Linguistics and Computer Science at Ludwig Maximilian University of Munich. The main focus of my study lies in fields like: machine learning, data science and NLP. My professional experience includes working with Tensorflow and Keras. I have good knowledge of Python, C++ and Java as well as of scripting languages like HTML and the stylesheet language CSS.
Personal Blog
various articles on Machine Learning, Data Science and AI: read, learn, enjoy The Siegel Blog. Feel free to contribute to the blog if you have interesting topics and a desire for writing! 😃 Contact me at mail@siegel.work .
Constructive criticism is welcome as well.
Feb.-Mar. 2019

Machine Learning Intern

Area of work: Transfer Learning, OpenVino, TensorFlow, ModelZoo, Model Optimization, Testing

Apr. 2019

Google Certification

Fundamentals of Digital Marketing

No Expiration Date

Credential ID: H5M 3CA MD6

Oct. 2016 - May. 2018

Teacher at Eckert Schulen

Language integration trainer at Eckert Schulen.
Ludwig Maximilians University Munich
2018 - 2019 Bachelor's study: Computational Linguistics and Computer Science
Main Focus: Machine Learnign Algorithms and their implementation for NLP tasks, Statistical Analysis, Information Retrieval
2019 - present Master's degree: Computational Linguistics and Computer Science
Main Focus: Data Science, Machine Learnign (primarily for NLP) and Big Data Analysis
State University Kemerovo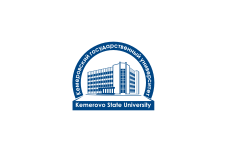 Bachelor's degree at the Faculty of Romance Languages and German Studies (completed with distinction).
Translation and interpreting (English-German-Russian). Teacher: German and English as foreign languages. Diploma Supplement: Translator and Interpreter in the field of professional communication. Diploma Supplement: State examination: Foreign language teacher.